Welcome to the homepage of the International Centre for Archaeology Underwater.
---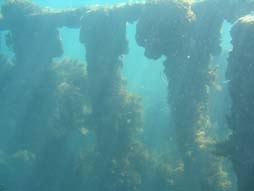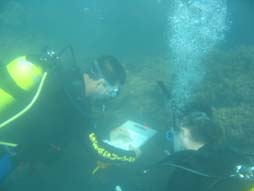 The International Centre for Archaeology Underwater is dedicated to endorsing the potential of in situ underwater survey and recordation techniques as an essential tool for conducting archaeological investigation.
The Centre offers a number of unique services. The first is the ability to subcontract our work to Cultural Resource Management (CRM) firms anywhere in the world on a job-by-job basis. This allows companies to hire underwater specialists only when needed. Secondly, the Centre offers independent archaeological consultation for any historic or prehistoric archaeological sites. Finally, the Centre actively supports the protection of underwater cultural heritage through efforts in public education and legislation.
Please feel free to browse the website and learn more about ICAU. If you would like to contact us regarding our research or have project suggestions, just go to the contact page.

Battle to Save Sacred Sites
The Winnemem Wintu go to war against Shasta Dam
The ICAU is currently working with the Winnemem Wintu tribe of Northern California to help protect sacred sites that are to be submerged by the raising of Lake Shasta.